What is Three Clicks Into One?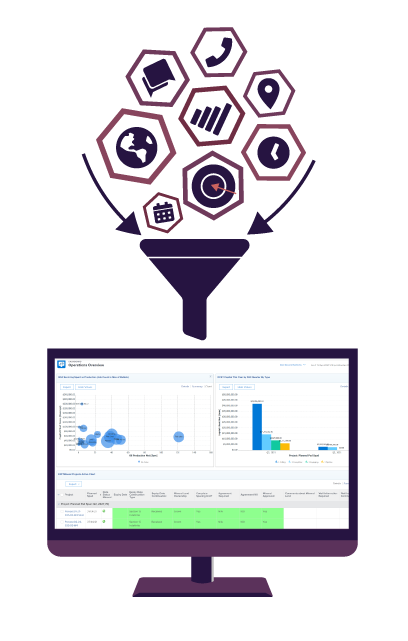 Multiple sources of data, multiple locations for documents and multiple sources of Truth – an unfortunate but very common situation within many companies. This scenario creates an environment of questionable data quality, additional personnel and considerable manual effort.
When we work with our customers, we conduct a detailed look at their existing processes and the effort involved in executing the work. We then help the company construct new, optimized processes with a laser focus on taking three clicks and making them one. We leverage an Enterprise work management system that includes all the components of work in one place, and incorporate high quality data from other internal sources.
The result is that our customers create a modern work environment with high data quality and low manual effort.
We help companies adapt from a world-with-digital to the digital-first world that we exist in today.
About Energy Success Platform
Our goal at Energy Success Platform is to create THE standard for how energy companies expect to manage their processes in the future.
Our passion is to work closely with our clients to implement the best processes for their business as they mature, as though we were another member of the team. We work with companies that share our desire to improve and optimize, who refuse to just go along with status quo, and who are eager to be better everyday.
Our affinity for technology led us to align with and master Adobe Workfront, which helps our clients transform their workflows, and positions them to easily adapt to any future changes as their company matures.
We put ourselves in the shoes of our clients' owners and make recommendations as if their business was our business – with honesty and integrity.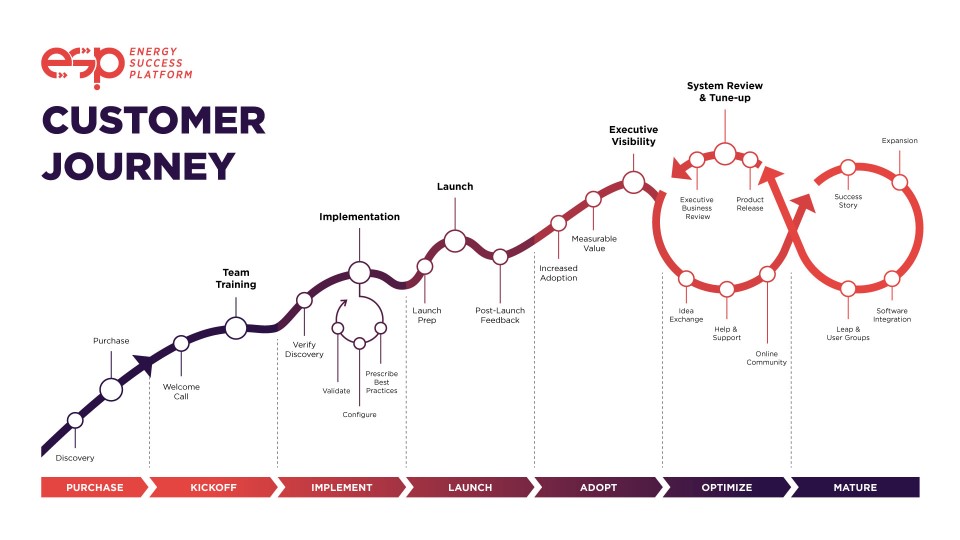 We have been there. Our industry experience and exposure is integral to identifying improvements for organizations. Over the years, Energy Success Platform has used our experience implementing with our customers to streamline their customer journey. We developed the Energy Success Plan as a result of these learnings, and readily offer our knowledge and expertise to ensure our customers' success.
CHAD MELBY
Energy Process Expert
Chad is ESP's Industry Expertise with 25 years of industry direct experience. He worked in Drilling, Completions and Operations for much of his career with Northrock Resources, Anderson Energy and Molopo Energy Canada, including five years as a D&C Manager. With these companies, Chad has worked in different areas across Canada and the US on programs with varying degrees of complexity and logistics. Throughout his career, Chad was actively involved in implementing other industry software (AFE Navigator, Wellview and Siteview to name a few) and has worked closely with all of the groups in the well delivery process to gain expertise in the Well Lifecycle process.
Meeting with Chad allows you to discuss your current process and systems with someone that knows what you are going through. He has the experience to quickly assess your situation and suggest possible solutions.